Get The Facts: Discomfort During Dental Care
Posted on April 18th, 2019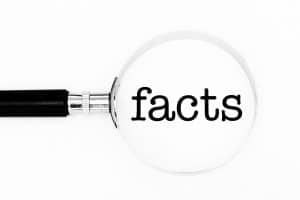 You might have it in your mind that dental care and discomfort simply go hand in hand. You may think this in terms of the care you provide yourself at home. You may expect it from professional visits. However, when it comes down to the truth behind this idea, caring for your smile should never hurt! Aren't there exceptions? you might ask our Saxonburg, PA team. Let's cover some important details, so you can better understand that care is always comfortable.
The Problem Requiring Care May Feel Bad
It's very easy to fall under the impression that dental care hurts. However, one thing that we stress to our patients when they feel that this must be true follows: It's the problem with your oral health that causes discomfort. The treatment you require from our team is what stops that pain. However, when you're coming in to see us for something like a cavity, for example, you may remember your pain associated with the decay as part of your entire experience. As a result, you associate it with receiving a dental filling. Do your best to remember to distinguish between the two things. The cavity hurts. The treatment, which begins with our team numbing your tissues, feels just fine!
The Care You Receive Will Be A-OK
Our team reminds patients, as well, that any dental care you receive from us will be A-OK. As you might already realize, we certainly don't want to cause you any type of discomfort. Our goal is for you to feel completely confident and comfortable about smile care, so you'll keep coming to see us (so we can keep your oral health completely protected). If you have questions or you feel uneasy, please let us know. We do everything we can to create pleasant care for you! (Hint: Ask about sedation).
Your Preventive Care Should Feel Just Fine
If your dental care you practice at home is causing discomfort, then something is wrong. Brushing and flossing done correctly or practiced on healthy tissues doesn't hurt. With that said:
If care hurts, you may be doing it too aggressively or you need some pointers. Come in!
If care hurts, you may have an oral health problem like decay or gingivitis. Come in!
See Us For Comfortable Smile Care
Whether you need help making your dental hygiene at home more comfortable, you think you may have an oral health concern, or you're in need of restorative care, come see us! We offer gentle dental visits and treatments! Receive comprehensive, comfortable personalized dental care in Saxonburg, PA by contacting Saxonburg Dental Care today at (724) 352-4440.