General Dentistry
Dental Care for Overall Health
At Saxonburg Dental Care, we offer a wide variety of services to keep you healthy and looking your best. If you have had poor experiences with the dentist in the past, you need to come meet our talented hygiene team. Don't worry, they are gentle and will try not to ask you questions when your mouth is open!
We look forward to collaborating with you on your oral health.
Get in touch! Give us a call or schedule a visit below.
REQUEST AN APPOINTMENT
Oral Hygiene
Dr. Sepich wants his patients to live long and healthy lives. That is why, even if you have heard it a thousand times, he will stress the importance of regular visits to our wonderful (and gentle) hygiene team. The team is friendly and will ease any anxiety you may have about visiting the dentist. If it has been years since your last cleaning, it is the perfect opportunity to have a wellness exam done by Dr. Sepich's team.
Not only are regular cleanings and exams important to keep oral infections like gum disease and cavities at bay, but did you know that preventive care can have an impact on your systemic health, too?
Infections of the mouth can cause expensive damage to the teeth and soft tissues that can lead to or exacerbate systemic issues like heart disease, diabetes, and stroke. Preventive appointments and home care can reduce your risk. If you want to keep your dental costs down and your body well, give Dr. Sepich and his professional team a chance to get you to optimal health.
It has been a while, what can I expect at my check-up?
The Saxonburg Dental Care team will make you feel right at home when you come in for your check-up. They will walk you through each step of your evaluation to make sure you are given every opportunity to ask questions. They will take care of any anxious feelings you may experience, and provide you with the most comfortable care imaginable. You will be asked to share any concerns or changes you may have noticed, such as tooth discoloration, bad breath, sensitivity to hot and cold, or bleeding during brushing or flossing. The team will then complete a wellness check to make sure they have a comprehensive understanding of your wellness.
Review of your health history
Gum disease & bone health assessment
Check of existing restorations
Oral cancer screening
Home care routine review
X-rays if necessary
Address concerns you may have
Gum Disease
Research has shown a strong link between the health of your mouth and the rest of your body. As your trusted Saxonburg dental team, Dr. Sepich and our hygienists stress the importance of brushing, flossing, and coming in for a cleaning at least twice a year. We want you to be your healthiest and happiest self. One way to do that is to be sure you are screened and treated for any signs or symptoms of gum disease. Gum disease is a preventable disease that, if left unchecked, can lead to tooth loss and contribute to systemic issues like heart disease and stroke.
Bacteria are present both above and below the gum line. The bacteria feed on sugars and produce acidic toxins that can irritate your gums. Gum disease is caused by the growth of bacteria on the teeth and gums. Your gums may swell or bleed easily when they are irritated. Over time, plaque hardens into tartar, which can irritate gums to the point where they begin to pull away from the teeth. If left untreated, gum disease can lead to tooth loss.
An infection in the mouth is as urgent as any other infection in the body, so Dr. Sepich takes his role in disease prevention seriously. If you feel like you have gum disease or any of the symptoms listed, you should come in and get checked out before things progress. Gum disease is preventable and treatable, so the sooner we catch it, the better. Gum disease treatment can repair damage and restore your oral health with little discomfort.
What happens if gum disease goes untreated?
If left untreated, gum disease can be devastating. Some long-term effects may include:
Loss of teeth
Recession of gums
Loss of bone
Contribution to or intensification of systemic issues like diabetes and heart disease
How do I know if I have gum disease?
If you find your gums bleed when you brush or floss, or if you find that you are unable to get rid of bad breath, it may be a sign of gum disease. Gum disease symptoms often include:
Red or puffy gums
Bleeding gums when brushing or flossing
Loose teeth
Bad breath
Unpleasant taste in the mouth
Oral Cancer Screenings
As your oral healthcare providers and your trusted dentist in Saxonburg, one of our most important jobs is to perform regular oral cancer screenings. We are always on the lookout for any abnormalities or changes in your mouth that may be a sign of cancer, and you should be too.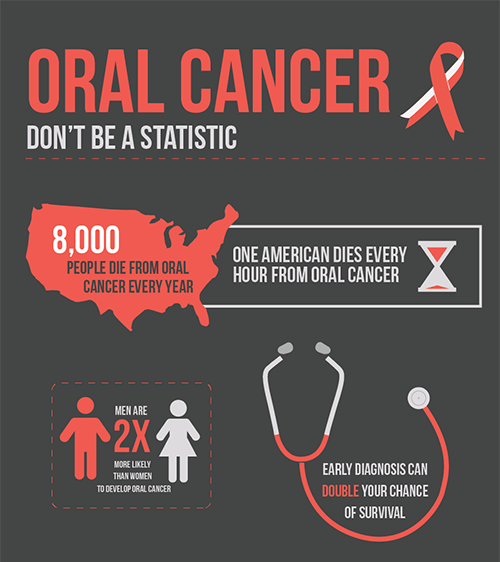 Signs of oral cancer include (can be found on the lips, cheeks, tongue, gums, throat, or any surface of the mouth):
Swelling, thickening, lumps, rough spots, crusting, or erosion
Velvety white, red, or speckled patches
Unexplained bleeding
Numbness or loss of feeling
Pain or tenderness
Persistent sores
Difficulty chewing, swallowing, speaking, or moving the jaw or tongue
Hoarseness, chronic sore throat, change in voice
Ear pain
Risk factors for developing oral cancer include:
Smoking – Smokers are six times more likely to develop oral cancer than non-smokers
Chewing – Patients who dip, snuff, or chew are 50 times more likely to develop oral cancer
Alcohol – Oral cancer is six times more common in drinkers than non-drinkers
Family history of cancer
Excessive sun exposure
HPV
If you've noticed any of the above signs or symptoms, especially if you fall into any of the high risk categories, you should come see us for an oral cancer screening right away. It might just save your life.
Root Canals
We know root canals have earned a bad reputation over the years, but you should know that today root canals are a fairly routine and comfortable procedure, usually no more uncomfortable than having a cavity filled. If you have a tooth that's infected, you may need a root canal to save it.
The first thing you should know is most root canals are not actually surgical, but endodontic surgery may be required for more complex cases. To perform a root canal, we make a small access hole in the tooth, through which we use specialized instruments to carefully remove the infection. Then we will sterilize and fill the chamber with a biocompatible material, and complete the treatment with a crown to restore the tooth back to health.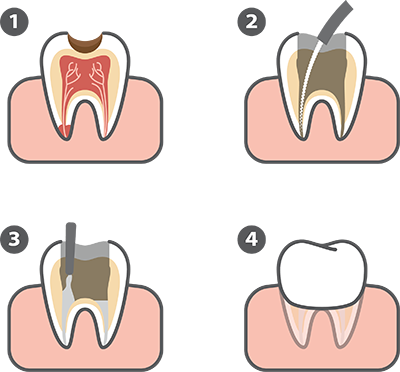 Mercury Filling Removal
At Saxonburg Dental Care, we want all of our friends, neighbors, and community members to feel healthy and live their best lives. That's why we're happy to offer safe mercury filling removal in pursuit of total health and wellness.
Mercury filling removal is a tedious process because of the dangers of inhaling or ingesting mercury vapor. At Saxonburg Dental Care, we follow the strictest guidelines and protocols established by the IAOMT so you can rest assured you're in the most capable and caring hands.
Biocompatible Materials
Knowing what we know about how the materials used in your mouth can affect the health of your entire body, you can find peace of mind knowing we use only biocompatible materials that work with your unique chemistry.
Instead of toxic mercury and unsightly metals, we use biocompatible alternatives that are long-lasting and natural looking. We use the highest quality BPA-free materials whenever possible, and partner with only local labs that operate under strict standards, rather than labs overseas that many dental practices use to cut down costs.