Dental Implants
For a smile transformation that lasts
Dental implants are the industry standard for permanent tooth replacement.
Never hide your smile again with dental implants
Dental implants are a long-lasting alternative to traditional dentures and bridges.
REQUEST AN APPOINTMENT
Dental Implants
Bringing Saxonburg smiles back to life
Dental implants are metal posts implanted directly into the jaw. Once placed, full-arch dentures, partials, or individual teeth incorporate themselves with the jaw for a look so natural and a feeling so secure they will pass as your own.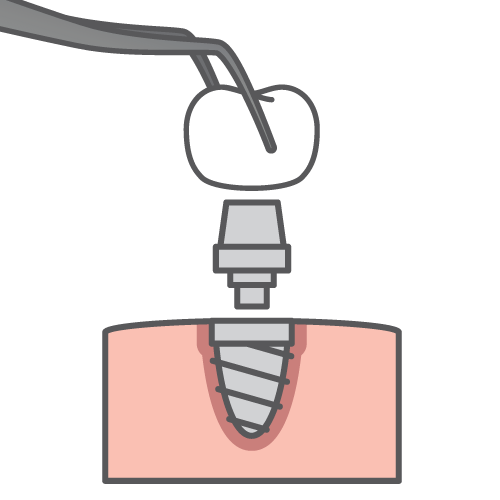 Implant supported dentures
We make selfie-worthy smiles
If you've been told you need to extract your teeth, or perhaps you have gone without teeth for years—implant supported dentures can be life-changing. You'll be able to smile in selfies and actually post them!
Regular dentures and partials can be removed and can sometimes cause frustration. Often they slip or gap, leaving the wearer embarrassed. With implants, your denture will stay secure no matter the situation.
Patients love implant supported dentures
Comfortable
Natural looking
No need to remove dentures for cleaning
Eat the foods you love
Smile BIG
Let's sit down and have a no-pressure conversation about dental implants
"Smile, it is the key that fits the lock of everybody's heart." - Anthony J. D'Angelo
All-on-4® implants
Safe—Solid—Secure
All-on-4 is a procedure that helps those who need to replace all the teeth on the top or bottom arch (or both).
During the procedure, the doctor will surgically insert 4 dental implant posts into the jawbone. Once healed, a customized full-arch denture can be attached securely to the implant posts.
Once in place you can do everything you would with natural teeth. Eat your favorite foods and smile with certainty.
A solid solution for…
Multiple missing teeth in a row
Cracked or broken teeth
Tooth loss from rampant decay
When tooth extraction is necessary