Preventive Care: Covering The Beneficial Basics!
Posted on August 10th, 2018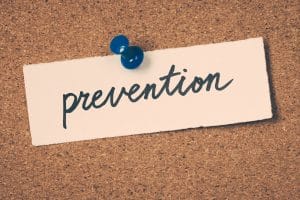 Of course, when you think about your goal for your oral health, what you want to do is to protect it! You'd rather not find yourself dealing with any sort of problems, whether big or small. Fortunately, for any issue under the sun that you can imagine, from cavities to gingivitis to oral cancer, we offer preventive care to help you enjoy long-lasting smile health. Remember that prevention means helping you avoid problems before they start or quickly addressing those we find early. Take a moment with our Saxonburg, PA team as we fill you in on the basics!
Why It's So Important
The idea of preventive care may sound impressive but you may occasionally overlook what makes it so important. Don't worry, we are here to extend you the reminders you need, so your motivation to keep up with protecting your smile stays nice and high! When you're not feeling like brushing or coming in for a visit, give the following a quick think through:
You have bacteria in your mouth that need cleaning away. When you keep your smile free of plaque and tartar, you keep bacteria levels low, which allows you to avoid most hygiene-related disease, such as tooth decay and gum disease.
When you see us for visits as we recommend (every six months), we see what's going on in your mouth as it's happening. If a problem crops up, we treat it right now, before damage occurs.
We keep an eye on the function of your smile, as well, ensuring your jaws are performing beautifully.
Need anything else at all? We are always here to help you maintain exceptional oral health.
What It Includes At Home
At home, your preventive care will always be the same! If you're consistent, then your results will be consistent, too. Ensure each day includes:
A two-minute morning brushing session
An evening brushing session
A flossing session in conjunction with your morning or evening brushing
What You Need From Our Team
As mentioned, we would love to see you twice a year (schedule those visits six months apart from one another) for your preventive care dental visits. When you come in to see us, you will receive a comprehensive checkup and a dental cleaning!
What To Do Right Now
Whether you've been consistent with your preventive care your entire life or if you've been a bit lax as of late, choose to get on track with prevention. Give us a call!
Keep Your Smile In Exceptional Condition With Our Prevention
See us twice every single year for your professional preventive care to ensure every last bit of your smile remains safe and healthy. Receive comprehensive, comfortable personalized dental care in Saxonburg, PA by contacting Saxonburg Dental Care today at (724) 352-4440.