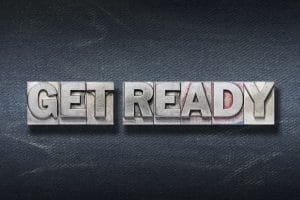 When you're planning on scheduling your next smile visit with us, we wonder: Would you say that you feel completely ready to take all of the little steps that can help you feel happy, calm, relaxed, and ready for a checkup and cleaning (or any other treatment you're planning on receiving)? Or, are you a bit afraid you tend to become frazzled, rushed, and stressed? Fortunately, our Saxonburg, PA team can help you achieve that somewhat Zen state you're hoping to achieve, so smile care is a breeze.
Plan Early!
The very first and very important tip we offer our patients is to plan early, when possible. Remember that whether you need a dental cleaning and checkup or a filling or anything else, when you plan as early as you can, it makes life easy. There's no rush, there's no compromising on times and dates, no feeling stressed and overbooked in your own life, etc. Just give us a call!
Wear Something Comfy
This seems obvious but it's also something that is so easy to overlook when you're heading in for your smile visit. Do yourself a very big favor and wear something that you find comfortable. If you tend to run cold, go ahead and throw on your coziest sweatshirt or bring a jacket. Whatever helps you feel relaxed is usually the right selection!
Brush First
Go ahead and brush your teeth before you come in for your smile visit. Whether we are seeing you for a cleaning, a filling, or something else, you save yourself any unintentional embarrassment and you save our team extra work when you show up with a lovely clean smile!
Enjoy A Relaxing Approach!
When you're headed into our practice, whether someone is giving you a ride, you're driving yourself, etc., we encourage you to do your best to set the stage for happiness and relaxation. What you don't want to do? Argue with someone, listen to sad music, think about past negative dental care experiences at other practices. What you do want to do as you come to see us for your smile visit? Relax, think happy thoughts, have a nice conversation about something unrelated to dentistry, listen to happy or relaxing music, and enjoy yourself! Simple.
Come In For A Relaxing Visit
Remember that setting yourself up for a nice, enjoyable visit with our team is so easy to do. Simply call us up ahead of schedule to set up your visit and take the little steps necessary to feel good! Receive comprehensive, comfortable personalized dental care in Saxonburg, PA by contacting Saxonburg Dental Care today at (724) 352-4440.