Dental Bonding: A Quick, Complete Introduction
Posted on August 24th, 2018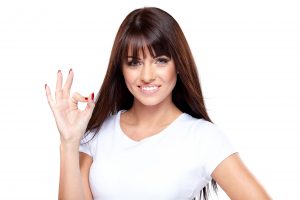 You know just from quickly breezing through information online about cosmetic dental care that there's quite a lot out there that will help you make your smile look better. When you stumble upon a treatment we offer at our Saxonburg, PA practice known as dental bonding, you may notice that you've never really heard of it before. Might it be the key to some issues you're currently facing with your smile's appearance? Give a quick yet comprehensive introduction a whirl, so you find yourself much more familiar with bonding and how it can help!
Who Needs Bonding?
The patients that need dental bonding as their form of cosmetic dentistry are those, in short, that need more dental tissue. However, since you cannot generate your own natural tissue, we rely on artificial tissue. Consider the instances in which this may be what you need to enhance the beauty of your grin:
You have a stain that you want to cover
Your tooth looks short, so you want to extend it
You have a space between two teeth that you want filled
How Does It Work?
It's quite simple! We will work with a material that's called composite, which we can customize to our liking. We can control its shade and shape. Whether you need it painted over a stain, sculpted to extend a tooth, added between teeth, or otherwise, we will apply it to the chosen site. Then, after a process through which we harden and shine the material, your bonding is done!
Will It Look Natural?
Of course, like all of our cosmetic dental care, dental bonding will allow you to reach your smile goals and do so with the end result of beautiful, natural-looking improvements. Remember that when we bond your tooth or teeth, we are going to be using composite that we have very carefully tinted to just the right shade. In addition, the gentle shine of the material will yield a reflective quality just like your natural teeth. You won't notice the bonding. You'll just notice your lovely smile.
Schedule A Dental Bonding Consultation With Us
We look forward to sitting down with you during a dental visit to discuss dental bonding and how it may improve your smile. Receive comprehensive, comfortable personalized dental care in Saxonburg, PA by contacting Saxonburg Dental Care today at (724) 352-4440.