Feeling Ready For Teeth Whitening? Remember Our Tips!
Posted on August 20th, 2018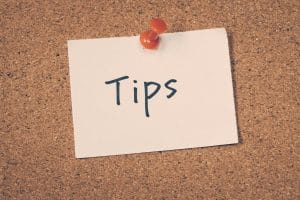 Are you feeling like you've spent some time mulling it over, you've stared at your smile in the mirror for quite a long time, and you know you are completely ready to say goodbye to smile discoloration? If so, then you have probably been thinking to yourself that you're ready for teeth whitening! Of course, that is very exciting news! You know that once you follow through with whitening, you will come out the other side with a brilliantly bright smile, right? Well, you might worry your stains are too severe or you may not really know what type of treatment to choose, so you may be feeling a little mixed up. Rest easy: Our Saxonburg, PA team reminds you that of course we can help you and we can direct you toward how to begin.
Tip: Don't Fool Yourself Into Trying Your Own Approach
Our team knows that you may, like many patients, like to take a comprehensive look at all of your potential options when you're about to make a big decision. This often comes with teeth whitening! While you may think that you have so many potential choices to choose from, such as whitening products from the drugstore to the stuff you see on Pinterest to our practice, consider our tip: The only treatments you should really even entertain for yourself include professional treatments. Everything else is likely to hurt your smile (without offering impressive results).
Tip: Don't Assume You're Beyond Help
You might think your smile is too yellowed. However, this is why we offer both teeth whitening and other means through which we can address stains. Come see us even if you think your smile is beyond help (it isn't).
Tip: Do Come In For A Whitening Consultation ASAP!
While we say you should come in as soon as possible, what we really mean is: Come in as soon as you are ready! We are so happy to help you figure out the best way to brighten up your smile and what your personalized plan will entail. "Won't it just include calling up to schedule teeth whitening?" you ask. Well, not exactly! Here are a few things we will need to take care of as we help you along toward realizing your smile goal:
We will consider the health of your smile and will help you prepare for candidacy by addressing any smile concerns that are present
We will help you determine whether whitening is really your best avenue or if a different cosmetic treatment like veneers is actually what you need for your whiter smile
Take Time To See Our Team About Whitening
When you know that you're interested in a whiter smile but you aren't entirely certain about what to expect from teeth whitening, it's time for a dental visit! Receive comprehensive, comfortable personalized dental care in Saxonburg, PA by contacting Saxonburg Dental Care today at (724) 352-4440.