Cosmetic Dental Care: What To Know To Get Started!
Posted on August 17th, 2018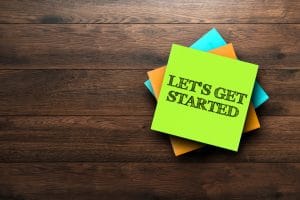 Taking care of your smile means doing what it takes to keep it healthy! While you may be feeling well informed regarding the ins and outs of your daily and long-term prevention, you might wonder what to do when you're just not feeling too thrilled with the look of your grin! Even a healthy, well-maintained smile can end up with esthetic problems like staining or chips that you wish you could hide. Our Saxonburg, PA team is happy to report that our practice offers cosmetic dental care to help you address and beautifully improve your smile, so you can feel truly content with the way it looks! Let's talk a bit about what you need to know to get started.
First, We'll Get To Know You (Your Smile, Too)
As we begin, the first step we will need to take will simply be to sit down with you for a cosmetic dental care consultation. This means that you will schedule a visit with us, so we can get to know you and your hopes for your smile in regard to how it appears visually. Of course, we are also going to need to take a close look at your smile, so we know whether it is currently healthy and completely ready for cosmetic treatment or if, perhaps, you require help with your oral health in order to qualify to make it look better! Remember, cosmetic care is only appropriate for a healthy grin.
Next, Learn About Our Treatments
During your cosmetic dental care visit with us, this will also give you plenty of time to learn all about the things cosmetic care has to offer, in addition to the particular treatments our practice provides. We want you to love your smile, which is why we offer just about everything you need to fix issues like staining, chips, craze lines, tooth shape/length, spaces, and more. If you have any questions at all, please remember to let us know!
Finally, Your Transformation Takes Place!
Once you've enjoyed a thorough introduction into what you can expect from cosmetic dental care, your candidacy, and any additional steps you need to get ready, all that will be left is scheduling the treatment or treatments you have chosen. You'll see us for your procedure and you'll step back out into the world with your transformed grin!
Learn About Improving Your Smile With Our Cosmetic Care
When it's time to address issues causing you to feel less than enthusiastic about your smile's beauty, come in to discuss cosmetic treatment options. Receive comprehensive, comfortable personalized dental care in Saxonburg, PA by contacting Saxonburg Dental Care today at (724) 352-4440.