How To Protect Your Gum Health With Simple Steps
Posted on August 15th, 2018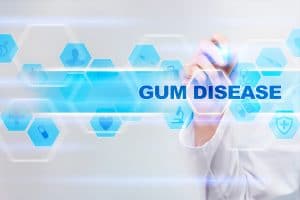 You've got a solid idea regarding what is needed to protect your teeth. You know that brushing is a must and so is flossing. You've also been told that if you want to avoid cavities and keep your teeth strong, you have absolutely got to see our team for your cleanings and checkups! So, this all sounds well and good for your smile except for one thing: You may wonder to yourself, what about my gum health? Not to worry: We know that you may wonder if your gums require something special, you may fret about the fact that you could be missing an essential detail, and more. At our Saxonburg, PA dental team, we are always more than happy to review the basics with you because they provide the foundation for an exceptionally healthy grin!
Brush Along Your Gumline
You know that you need to brush your teeth every day. Did you know that when you brush your teeth, one area that you've really got to include is the tissue that runs along your gumline? As you brush, it's important to include all exposed dental tissue. Take a look at the place where your gums and teeth meet. You want to hold your toothbrush at an approximate 45-degree angle toward this tissue, so you can rock the brush away from your gums, thereby removing any debris along and just beneath the tissue. This will offer exceptional protection for your gum health!
Floss Every Day (Every Single Day!)
You should floss. You know this! You have heard that it's to help you avoid cavities that can form between your teeth, to help you remove additional plaque that you miss when brushing, and even to help you stop bad breath from forming. Did you know that when you floss and remove debris and bacteria, you are also giving your gum health some extraordinary protection against inflammation and infection? Our team reminds you to floss daily and you will not have to worry so much about issues like gingivitis.
Don't Overlook The Importance Of Checkups And Cleanings
Don't forget that even with the best care at home, you're going to require professional dental care, too, if you want to protect your gum health. The removal of any leftover plaque and tartar buildup during cleanings helps keep gums healthy. Checkups give us the chance to identify very early inflammation, should it happen, so we may treat it before it becomes an issue.
Keep Up With Prevention For Beautiful Gum Health
Keep your gum tissue safe and sound, as you avoid gingivitis and additional concerns by practicing excellent preventive care. Receive comprehensive, comfortable personalized dental care in Saxonburg, PA by contacting Saxonburg Dental Care today at (724) 352-4440.