A Dental Filling: Absolutely Not Something That Should Worry You
Posted on August 16th, 2018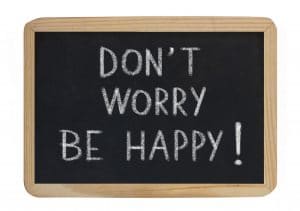 We know that it's easy to become a little emotionally on edge when you discover your smile isn't in pristine condition, especially if it means you're going to need restorative care. While we can understand all of your reasons for feeling a little (or a lot) worried about having to come in for a dental filling to fix your tooth decay, our Saxonburg, PA team wants to be sure you remember something very important: There is, hands down, absolutely nothing to feel concerned about at all! Having a hard time believing us at the moment? We will be more than happy to walk you through common reasons patients feel antsy and why you can completely relax.
You're Sad Because You Think It Will Look Bad
Of course, when metal amalgam dental fillings were the norm, it made sense to feel hesitant in regard to the esthetics of fillings. These types of fillings can certainly darken your tooth and can even become visible. Good news: We use tooth-colored fillings! They're not composed of metal but instead, are made of composite, a material that we can color customize to match your tooth. Once you have received the filling, all you will be able to see is a complete and healthy tooth with no evidence of restorative care.
You're Nervous Because You Think Fillings Hurt
Dental fillings are actually very comfortable experiences and let you get right back to your daily life in comfort with minimal soreness that fades quickly. Remember: Tooth decay can cause your tooth to hurt and to feel very sensitive. When we begin your filling, we numb your tooth and all of the tissue that may be nearby and affected during the procedure. So, you won't feel much of anything at all.
You Are Afraid It Will Be A Long Visit
Nope, dental fillings don't require a lot of time. They're simple, they are highly effective, and you will be surprised once we are through that it took so little of your time. Remember that just about everyone you know has probably had a filling at some point. Translation: They are common, we perform them daily, and they're something you will soon find are really "no big deal."
Treat Cavities Immediately With Gentle Dental Fillings
Come in the second we detect decay, so you can quickly fix a cavity with a filling and be on your way. Receive comprehensive, comfortable personalized dental care in Saxonburg, PA by contacting Saxonburg Dental Care today at (724) 352-4440.