Keeping Your Smile Safe: The Major Details
Posted on January 22nd, 2019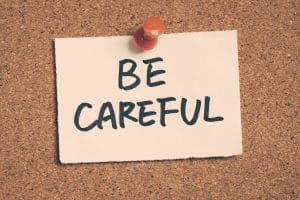 You know that you can keep your smile safe. Our Saxonburg, PA team references this quite frequently and, when you consider the fact that your friends and family members are not constantly heading in to see their dentists for smile complaints, there must be something to this. However, what's the trick, you think to yourself? You figure there must be some equation that others are following that you just haven't heard about yet because your oral health is "okay," but most of the time you just feel like you're guessing. No worries! We've got you covered with a quick and simple approach that tells you just about all you need to know.
Remaining Responsible Away From Our Practice
We want you to remember that when you are not at our practice for any type of dental care, you're out there in the world on your own. This means that you are going to have to do your best to keep your smile health according to the beneficial advice we have provided for you. If you are ever in doubt, feel free to let us know you need to review the details. As for what those details include, so you may maintain your oral health:
Brush your teeth! You've got to do this every day, two times a day, if you want healthy teeth and gum.
Floss your smile, too! You only have to complete this task once a day, so choose morning or evening and be thorough about it.
Do your best to avoid things that you know can damage your smile, such as acidic foods, too much sugar, and extra hard or extremely chewy foods.
Making Preventive Care A Number One Priority
Remember that when you are at our practice, though it's not for very much of your day-to-day experience, it's very important. So, don't forget about this priority. We recommend that you're keeping up with preventive care to protect your oral health on a twice-a-year basis. That means you take time to schedule preventive dental checkups and cleanings with our team every six months on the dot. That way, you keep up with any problems that may show up, your teeth remain free of tartar, and you can easily enjoy smile health.
Not Shying Away From Restorations That Pop Up
Need a restorative care treatment? Don't shy away! Schedule it. It's the final key to protecting your oral health.
See Us For Your Total Smile Care Needs
Remember that when you schedule the time you need to meet with us, so you can receive cleanings and checkups to keep your smile healthy (and any restorative care we suggest), you're on track. Receive comprehensive, comfortable personalized dental care in Saxonburg, PA by contacting Saxonburg Dental Care today at (724) 352-4440.