You Simply Must Know: Decay Will Grow!
Posted on December 4th, 2018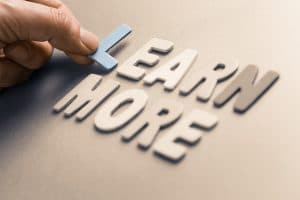 If you find one day that you have tooth decay, there is something you really need to know: It's going to grow! Every second that you wait to come see our friendly Saxonburg, PA team for your dental filling or other restorative treatment to handle that decay is a second that you put your oral health at risk. Not sure you're following because you thought that you simply had a hole in your tooth and had plenty of time to fix things? Let's walk you through the reasons it is so important for you to take care of that tooth!
Decay Is Going To Progress
We would like you to keep in mind that tooth decay is not just a hole. We know that the second you hear the term "cavity," this may be what you think of. Is there a hole in your tooth? Of course. However, is there a specifically sized hole that's going to remain that same exact size until you decide you are ready to see us for a filling? No. Decay is going to grow. What does this mean? Well, it means the cavity will get larger. The tissue will continue to decay, or break down, which means over time you're looking at a problem that becomes bigger and more severe.
Your Tooth Becomes More Likely To Break
So, the hole in your tooth gets bigger. This means that as you lose more and more tissue, the remaining tissue becomes more and more fragile. As tooth decay progresses, you are inching your way much closer to the chance of your tooth breaking. You could bite into something as simple as a sandwich and if the problem is serious, you could lose part of your tooth!
Bacteria May Work Down Toward Your Roots
As tooth decay grows, it doesn't just grow "out." Instead, it grows deeper toward your tooth's roots. When it permits bacteria to enter the internal part of your tooth and they make their way into your roots, you develop an infection.
A Filling Is Easy, Convenient, And Worth It!
When you see us for a dental filling to repair your cavity, the tooth decay is gone. There's no more progression. There are no associated risks. Your tooth is just healthy again (and whole).
Receive Your Required Filling As Soon As You Can
When you know that you have a cavity, remember that tooth decay can lead to serious consequences. Come in as soon as possible for treatment. Receive comprehensive, comfortable personalized dental care in Saxonburg, PA by contacting Saxonburg Dental Care today at (724) 352-4440.